---
I have always felt that February is Mother Natures last real chance to nail us with winter weather. I know that March can be nasty off and on, but as a rule, February is the last of the real winter months. We have had it pretty good with only two small snow falls and one 5" wet one as well as temperatures really not that bad. I hope this does not mean a significant drop in soil moisture as that would be a major problem for our area.
The Crab Feed is Saturday the 16th and if you have not mailed
in your reservations yet, please do so as the popularity of this event means it fills up fast. We hate to turn people away at the door, but that could happen.
I will be mailing out official notifications to delinquent members that they will be dropped from membership on March 31st. These letters are required by Grand Lodge and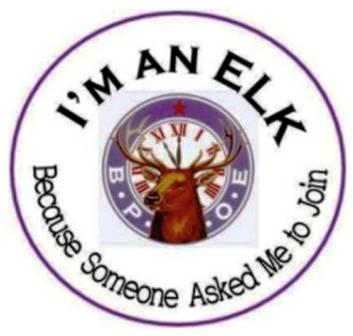 very much to the point. Those of you that are delinquent, please realize that even though you may have advised me you do not intend to renew, I am still required to notify you—-so don't shoot the messenger! Better yet, send in your dues and stay with us! Your value as an Elk cannot be over emphasized!
Wayne Krauss,
Secretary, PER