Greetings,
This is my last ER message, and as this is the April 249er, I guess I will be the Past Exalted Ruler when you read this. Joel Jaureguito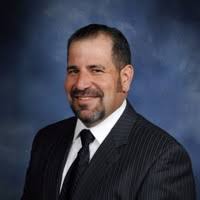 has been elected as ER and took office on April 1st.
This last year has been a great learning experience and I enjoyed serving Moscow Elks Lodge #249.  I would like to thank my family for allowing me to take part in this opportunity and all of the officers and board members that supported me in this endeavor.  As always Wayne Krauss was a huge help in shepherding me through this last year, special thanks to him.
T
here are some upcoming events I would like for you all to know about.  The Saturday before Easter we will be having another Easter Egg hunt at the lodge.    This has been great fun the last couple of years and volunteers are always welcomed.  Also, if you have any little ones please bring them out.
  Also, a date has not been set yet, but in May we will be having a volunteer dinner as a thank you to all the volunteers that help out last years.  Stay tuned.
Again, it has been a pleasure serving you and I still plan on remaining active with the lodge, so you will be seeing me around.
Sincerely,
Travis Mechling, Past Exalted Ruler