Greetings fellow Elk members:
I am excited and proud to be Exalted Ruler this year and hope to accomplish a lot of goals for the lodge and community.  To those of you who don't know me, I moved to the Moscow community June of 2007 and currently reside in Viola.  I have had a chiropractic business in Moscow for the last ten years and have enjoyed the people of Latah county.  I married
my beautiful bride, Lori Zaglow Jaureguito of Deary in 2015, and we plan to stay in the area for a long time.  I grew up in Reno Nevada and spent a lot of my childhood at the Reno Elks Lodge #597 swimming, family reunions, and holiday events.
Enough about me.  I am hoping to increase membership this year as well as have more events during the winter months and continue to support the community, hrough different programs for veterans, and the kids.  I would like to invite members to our lodge meetings
and observe what we all do for the lodge and community.  As always, I would love for your input so we can all can continue to grow and develop.
I would like the Elks to be one of the main attractions of Moscow for local residents as well as visitors.
At this time, I would like to thank the board, officers, and members for your support.  A special thank you to Kathy Weber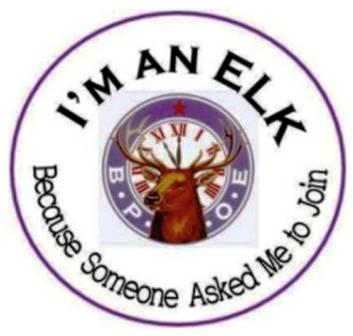 for sponsoring me six years ago to become a member. Thank you to Wayne Krauss and Corey Ray for all your help and our Past xalted Ruler Travis Mechling.
Joel T. Jaureguito, D.C.
Exalted Ruler