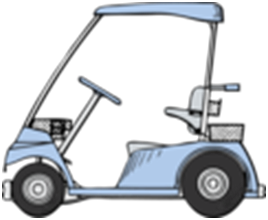 Hello All!
THIS SATURDAY July 13, 2019 I will be cleaning out cart sheds 2 & 3. I would like to get started at 8 AM and try and be done by 12 PM. In order to do this, we need the carts to be moved out during this time. I am wanting to pressure wash the concrete and then spray new lines and stall numbers. If you could help us out by moving your cart, having a friend or family member move your cart or leave your key with Wayne or myself, that would be great!
I would love to see all of you come out and enjoy a round of golf while we do this! You can support the lodge and then have lunch in the Bar/Dinning area and support Bobbie and the wonderful ladies of the Bar/Dinning Crew.
Please help us to get these garages clean THIS weekend.
Rick
Ps. I will also Pressure wash your cart for a donation. (you dry)