From the Exalted Ruler
Greetings fellow Elk members:
I must admit and be honest I was dreading the National Elks Convention in St. Louis Missouri this past July.  I have been to St. Louis before years ago and I know how hot and humid it can get.  But let me tell you, it was one of the best experiences in my life.  I learned so much about what we do as Elks.  It was an incredible experience and I met so many people that I am still in contact with them on Facebook and Messenger.  It was so motivational to help people, veterans and the youth, that I bought a homeless man dinner. Don't tell Wayne because I turned in my receipt for reimbursement.
Our membership nationwide has increased last year.  First time in over 30 years.  Although that is positive, it saddens me that the increase is small and should be larger every year.
Our past Grand Exalted Ruler, Michael T.Luhr was in Hawaii last year and when he toured Pearl Harbor, he noticed the signs for different history informational signs were old and worn.  He is in the process of starting The Pearl Harbor Restoration Fund, which in turn when we help fund to restore the history signs we will have our ELKS Logo placed on every sign. I am passionate about this idea and I hope you will join me in raising money for the veterans who swerved that December 7th day in Pearl Harbor.
Our new Grand Exalted Ruler Elect is Robert L. Duitsman from California.  He was very excited and ready for the challenges he has in front of him.  I can't invite you enough to please join us at Lodge and become part of a fraternity that is passionate to help veterans and our youth.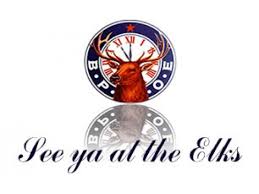 Repsectfully,
Joel T. Jaurequito, D.C.
Exalted Ruler