---
One of the comments I hear on occasion is "You guys need to do more things that are not centered around golf". Well, as you can see, your wishes have been granted. October was huge with dinners on Tuesday and Friday nights—Queen of Hearts
drawing at each of those dinners at 7pm, the Wine Tasting Party, pumpkin carving and prizes and the list goes on. Take a look at the November Calendar and you will see we will be busy with dinners, parties and craft fairs. The plan is to continue this throughout the winter, but it will depend on you, the member. The dinners are excellent and affordable, the social time is fun and it is all done to benefit you and your guests! Yes, it is about supporting your Elks Lodge, but it is also about having fun with fellow Elks and bringing guests to enjoy all the things we have to offer.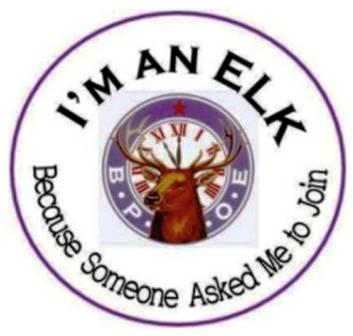 When was the last time you took advantage of our Quiet Lounge to celebrate a birthday, anniversary or special event? This is your Lodge so come on out and enjoy it!
Bad news for a couple of our members, Doug Lind had his number drawn for the Pot-of-Gold
on October 9th and Joe May's number came up on the 23rd. Both of them missed out on over $600 in winnings. Speaking of winnings, the Queen of Hearts is now worth over $300 and drawings are held, not only at Lodge meetings, but also at Tuesday and Friday dinners, so another reason to come out!
Last but not least, those of you that have not paid your Lodge dues, please get that taken care of (I know where you live 😉).
Wayne Krauss,
Secretary, PER