Gratitude Grant /
Latah County St. Vincent De Paul Society
This email will be a little lengthy, but I believe you will find it very informative.
We have just been approved for the 2019-2020 Gratitude Grant of $2000 from the Elks National Foundation (ENF). We applied for this Grant yesterday and it was approved this morning. I have never seen a Grant approved that quickly!
Here is a summation of what the Grant is for. This is taken directly from the Grant application:
St. Vincent De Paul Society made 470 home visits in Latah County (which is the main area our Lodge represents) last year to over 1,000 people in need. These folks are facing impending utilities disconnect or eviction in many cases. They also assist with food, clothing, transportation needs, fire wood, about anything you can think of. Although they are a faith based organization their service is completely unconditional…if you need help you qualify. They utilize all volunteers, no staff, no office, zero administration expense. Every dollar they receive goes to assist folks in need in Latah County. Most of those they assist are the elderly and families with children. Their funding comes solely from donations from private individuals, donations from churches and grant money from organizations such as ours.
St. Vincent De Paul Society is a "last line of defense" for those in nee
d in our county. While local government attempts to help those in need to some extent, the use of public tax money greatly reduces the effectiveness. St. Vincent De Paul is a direct line to the needy, with no governmental restraints which allows them to act quickly and effectively for those in need. Last year they served 1,909 people in our county, including over 1000 home visits and over 800 eldercare visits. Funding was utilized for help with heating bills, food, clothing and at times helping with rent.
A check for $2000 will be presented to St. Vincent De Paul at the January 8th meeting.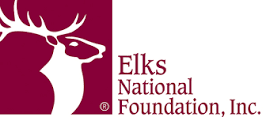 Now we need to finish up donations to ENF so we can qualify for the 2020-2021 Gratitude Grant. We need to donate about $1800 total. So far this year we have donations of around $1000, so we need another $800. Please, you can donate on line at elks.org or just send your check to the Lodge, P.O. Box 9026, Moscow. This is a no brainer folks, we donate $1800 and get $2000 back to be spent on a worthwhile cause within our community.
If you have any questions, please email me.
Thanks
Wayne