---
Two more months left in this Lodge year and so much to do! It is time for nominations for Lodge officers.
That date will be the first meeting, Feb. 12th. We have openings for Lecturing Knight and two Trustees. These are very important positions, as those officers and trustees comprise our Board of Directors. The Board is responsible for all financial transactions as well as making sure the budget stays in line. In our Lodge, the Board of Directors also comprise the House Committee. That makes them responsible for the operation of the Bar/Dining facility as well as the Golf Course and its employees. As you can see, this is an area of great responsibility and cannot be taken lightly. If you care about your Lodge and want to see it succeed, please consider throwing your name in the hat. So, nominations on the 12th and then the election will be on the 24th.
Another area of huge concern to me is the fact that we still have 25 members that have not paid dues this year. I have sent numerous letters and bills as well as made some phone calls. I have been successful in some areas, but I need your help. Listed in this newsletter are members not paid up. If you know them, please contact them, especially if you were their sponsor, and encourage them to remain a member.
As you see from Bobbi's letter, she is back from a short "vacation" and we will begin Tuesday and Friday dinners again in March.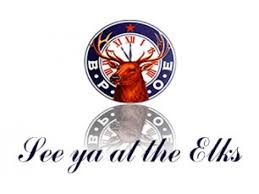 These were well attended and it is great to see our members here, enjoying their facility, socializing and having a good time. More info to come!
OK, so we had our snow in January, let's hope February is nice to us. The days are getting longer and Spring WILL come.
Wayne Krauss,
Secretary, PER