February 15th starts the Year with the Annual Crab Feed with hosts: Pat Dollar, Rick Hull, Travis Lambert, Tyson Barrett & Brent Smith. Thank You in Advance!
Come on out and have dinner with your fellow Elk neighbors on February 26th (Wed).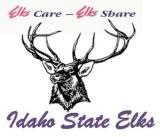 A great dinner of Chicken Fried Steak, mashed potatoes, corn & rolls will be served, starting at 5pm with the Lodge meeting following at 6:30pm. Our State President, Dan Tackett, along with his Secretary Dave George, will be joining us for dinner and the meeting. Please RSVP for dinner: Mon thru Fri, 9/12pm by calling 208 882 2577
Strolling into March with a couple New Happenings out at the Lodge. Mark your calendars for March 21st for our "Basement Clean Out Day" The more Volunteers the merrier. If anyone has a truck, trailer or just your help with sorting out will be appreciated as well as donating a clear bin with lid. Pizza will be served during this clean up. Again, Thank You in Advance.
Our 1st Friday night dinner will be held March 6th, serving Prime Rib or Salmon. The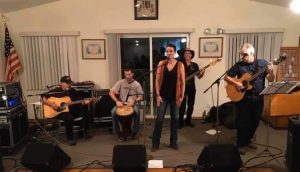 Kristie Project Band will be playing for your dancing and listening Entertainment
RSVP by calling the office Mon thru Friday 9/12pm at 208 882 2577
From your recipe box to my kitchen I would like a copy of your favorite dinner recipes (if it's not a secret!!) to try out for our Tuesday night dinners. Tuesday night dinners will begin March 10th.
Look forward to seeing you all again,
Bobbi Ross
Bar/Dining Manager
P.S. Don't forget to "Like" & "Share" our Facebook page