A Very Brief history of the Course Superintendent's Residence

The current golf course superintendent's residence on our course has seen a lot of history since it was built as a farm home around the end of the 19th century.  In the picture above from early days of the golf club, you can see the apple orchard between #4 green and the parking lot.  The house was probably built from a Montgomery Ward kit using sand from the bottom of the creek on the property.   When the Moscow Golf Club bought the property from the Anderton family, it was still a farm residence.
Following the construction of the course in the 1920's the upstairs became the club professional's home with the downstairs used as the clubhouse.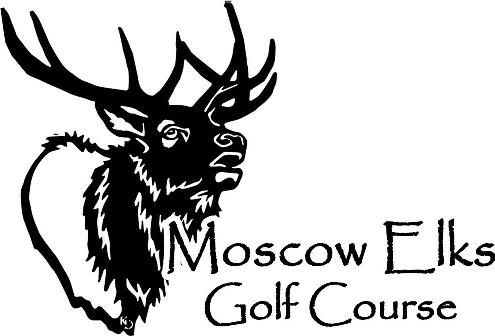 When the Elks purchased the course for $1 in the 1930's the building continued to serve dual purpose
In the 1950's the construction shed used in a remodel of the U of I SUB (now the Pitman Center) was donated to the lodge and relocated on the course between the current clubhouse and the access road to the cart shed where it was joined to another repurposed shed from the former trap/skeet range, to make a new clubhouse.   The clubhouse was then relocated to the newly cobbled- together facility and the residence occupied the full house.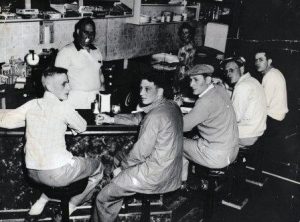 During the time the house served as a clubhouse the kitchen area became a lunch counter and bar with  the porch to the north used for golf club storage.  This scene from the bar/dining area was typical.  One of these young gentlemen became a golf professional at several area courses including Shoshone Country Club in Wallace and Lakeview Country Club in Ephrata, one became a senior vice president for a mining company,  one became a college president, one served 14 years in the Idaho State Legislature including the chairmanship of JFAC and one became a prominent Moscow businessman who also won four July Fourth Sole Survivors.