Spring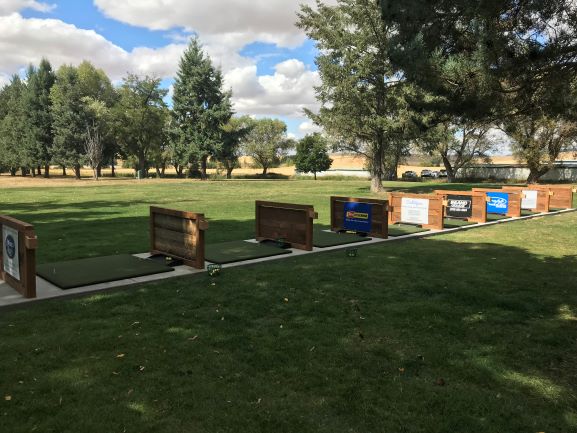 What a beautiful day and week we have had.  So encouraged for Spring and anxious to get out and hit a few balls on our newly designed, upgraded practice range.  Personally, so thankful to Bill Saylor and his donors for this completed project.
The course is greening up and looks really good.  We do have lots of limbs littering, some dead or dying trees and we can address these when we have a cleanup day.  Date and time (depends on a drier course) will be published when the course dries up and we can safely drive on it.  Members are encouraged to help out.
Our new greens Superintendent, Cory See, and his family will be arriving and starting on April 1st.  We plan on having a roaring welcome for him and his family, and making them feel welcome to our lodge/course and area as they are coming from Wyoming.  Details for a "welcome reception" will be published when available.  Our Board of Directors, headed by Jerry Curtis, did an excellent job scouting for us and we look forward to a great relationship with Cory and his family.
Awesome crab feed, if you missed it I am sorry.  Once again, Pat Dollar, Rick Hull, Travis Lambert, Tyson Barrett and Brent Smith did a wonderful job with this annual fund raiser for us.  It was a lot of fun.  Lodge members we don't regularly see came and stayed and a good time was had by all.  We are always looking for events to get out our, not-so-regular attending members, to join us.
Remember, our first Friday night dinner will be March 6th, serving salmon or prime rib, for $12 per plate. Kristie Mattoon's Kristie Project band will play for us and please RSVP by calling (208) 882-2577.  We are so lucky to have members cooking and entertaining for us.
Shelley Anderson has been at it again, making our Lodge a wonderful place.  She recently finished painting our Elks logo and "Elks share, Elks care" on the wall, in the hallway, upstairs.  She did it freehand and it is very nice…come out and take a look and attend a lodge meeting.
Looking forward to a wonderful term ahead and some new projects.  Thanks to the current officers for their dedication and to ER Joel Jaureguito for maintaining such a steady "ship" this year.
Janey Wineinger,
ER elect.