From 100 Years Ago —
Moscow Elks #249 has a long history of working, honoring, remembering and aiding returning veterans and in helping our community deal with occurrences such as the current Covid-19 pandemic.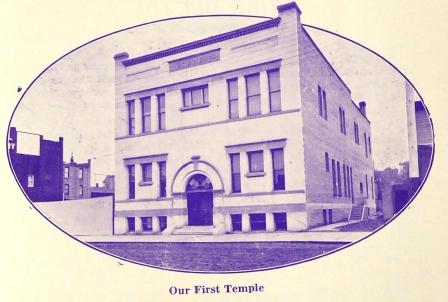 One hundred years ago in the spring of 1920, the then current issue of the "249er" reported that Moscow Elks #249 was moving operations back into the Elks' Temple after being absent from the facility for major parts of 1918-19.  During those years the temple was made available to the University of Idaho SATC (Student Army Training Corps) for use as a convalescent center for victims of the "Spanish Flu" pandemic and returning service men from "The Great War" (The First World War).
Thirty-seven members of #249 served in WWI.  Two lost their lives and many others carried the effects of their service, from lost limbs to lungs damaged by mustard gas, with them throughout their lives.
This spring we received approval to continue our nationally recognized program for returning veterans from conflicts in the Middle East, offering instruction in fly fishing, fly tying and outings to practice their skills.  Thanks to George Paris & Cliff Swanson for their continuing dedication to this project.