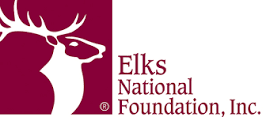 This year, the Elks helped raise an incredible $6,697,176.55 for the Elks National Foundation thorugh direct member contributions, setting an all-time high.  The previous record was set in Fiscal Year 2019, when we reached $6,597,765.11 in donations. During a pandemic, Elks cleared that record by nearly $100,000.
Thank you so much for choosing to support us right now!  Your decision means the world to us, and we don't take it for granted.
A
501(c)(3) public charity, the Elks National Foundation helps Elks build stronger communities through programs that support youth, serve veterans and meet needs in areas where Elks live and work.  For more information on the ENF, visit elks.org/enf.
These funds help our organization continue to invest in our communities, fund scholarships, provide services for our veterans and numerous other programs with expenditures exceding $30,000,000 from ENF alone.