Elks Legacy Award Scholarship Winner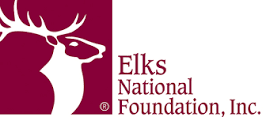 A student sponsored by Moscow Elks Lodge #249 has been awarded a Legacy Grant in this year's competition.
Congratulations to 

Kaelen Baird
Kaelen is one of the national recipients of a Legacy Scholarship provided by the Elk's National Foundation.  He is the eldest son of Dave and Erin Baird and was sponsored by David who is a long-time member of Moscow Lodge #249.  Kaelen is excited to become an Elk's Scholar and we are sure he will well represent the cornerstone values of the Elks National Foundation,  knowledge, integrity and community.
Kaelen will receive an award of $4000 toward his college education.  He will be attending Skidmore College in upstate New York on a full academic scholarship and will double major in Mathematics and Computer Science.  He is one of three Idaho students winning an award this year, joining winners from lodges in Gooding and Sandpoint.  Eastern Washington had four winners, one representing Walla Walla and three from the Yakima Lodge.
We are proud to say that Kaelen will join Virginia Monk and Sara Whelchel in attending college next year on $4000 scholarships either as winners in the Most Valuable Student competition or as Legacy Award winners who were sponsored by Moscow Elks #249.
That's a $12,000 return on our ENF contributions in scholarships alone over the last three years.