Light a Candle Scramble Postponed —
Light a Candle Raffle to be Held
Dear Elks Family,
Unfortunately, our annual Light A Candle golf scramble fund-raiser at Moscow Elks on August 7, 2020 has been canceled due to increased cases of COVID19 in Latah County.  The Light A Candle program via Gritman Foundation is funded by donations.  It provides gas cards, grocery cards, housekeeping services and more to improve the quality of life by easing financial pressures directly to those fighting cancer.
Sadly, the fight against cancer is never postponed.  So, instead of the golf scramble this year we are selling tickets ($10 per ticket or $25 for 3 tickets) for a chance to win 4 rounds of golf (value $250 minimum) to one of these courses:
U of I Golf Course
Palouse Ridge Golf Course
Lewiston Golf & Country Club
Clarkston Golf and Country Club
Bryden Canyon Golf Course.
The 5 lucky winners will be drawn on September 1st and the remaining tickets have a chance to win gift cards!
If you own a business and can donate $100 and/or gift cards, we will gladly accept your donation!  Your business will be recognized in our clubhouse as "Light A Candle Champions" instead of a "Hole Sponsor" and recognition through an email to our Elks members.  100% of your donation will help local community members burdened with cancer.
You can purchase your raffle tickets at the Elks and/or mail your donation checks to Mary Nelson P.O. Box 54, Troy, ID  83871.  Make your checks out to "LIGHT A CANDLE."  For raffle tickets please indicate your name and phone number in case you are a winner! Give us a call if you need us to come pickup your donation.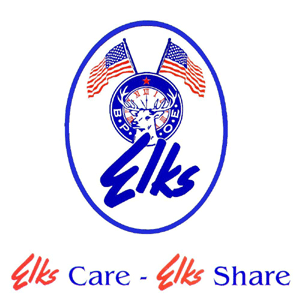 Lastly, we want you to know that we deeply regret canceling.  Since our scramble/raffle is "hands on" we did not want to compromise anyone's health by spreading COVID 19.  Nor did we want to burden business's that so generously supported us in the past if they have been affected financially.  So, we thank you in advance for your support for a worthwhile cause.
TOGETHER WE CAN MAKE A DIFFERENCE!
Sincerely,
Annette Smith &
Mary Nelson