Light a Candle Raffle —
Time to Buy Raffle Tickets is Running Out
This is the last reminder to you to purchase your Light A Candle raffle tickets!  You can purchase your tickets at the ELKS or mail in you checks payable to Light A Candle to Mary Nelson PO Box 54, Troy, ID  83871 If you are mailing your check, please mail it this week so we receive it in time!
I realize that there is absolutely nothing that you will get out of contributing to this cause other than the satisfaction of helping others in their fight against cancer (unless of course you are a raffle winner).
Maybe the five golf courses in the raffle do not appeal to you.  I want to sweeten the pot for YOU…If you are a winner of one of the golf rounds I will personally buy the round from you for $50 (so if you buy $25 for 3 tickets you are $25 richer).  Or use as an amazing gift to someone special!  I want to emphasize that EACH one of these rounds are worth $250 ($1,250 total).  Also, one person can not win all five rounds so there is a better chance to win.  The remaining tickets will be drawn for gift cards and other prizes.
If you have not read Heidi Heaths article posted at the Elks, please take time to see how meaningful the assistance from the Light A Candle is by giving hope and financial assistance to those in the battle of their lives against cancer.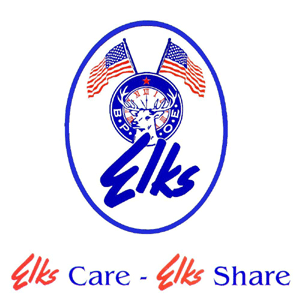 Elks are all about caring!  Let's dig deep so we can help our local community members!  Thanks in advance for helping make this a success!
Light A Candle Fund Raiser
WIN 4 ROUNDS OF GOLF TO:
U of I Golf Course
Palouse Ridge Golf Course
Lewiston Golf & Country Club
Clarkston Golf and Country Club
Bryden Canyon Golf Course.
Remaining tickets chance to win gift cards!
TICKETS 1 for $10 or 3 for $25