We are having a gorgeous fall, perfect for getting lots of golf in.  Steak night on Friday was well attended this week and it is good to see old and new friends.
If you are on Facebook, you might have seen a picture of our raffle tickets.  We are holding a raffle for a 9mm, 14-ounce handgun. It is a new product by Springfield Armory, called the "Hellcat".  Great reviews, very concealable, has two magazines.  Raffle tickets are $5 each or five for $20 and available at the lodge or you can email me through the lodge if you would like to purchase some or help sell tickets. There are several projects that need funding and the first one is an air conditioner for the Bar/Dining area.  All funds we raise will go to facility improvement.  If you can help, it would be greatly appreciated.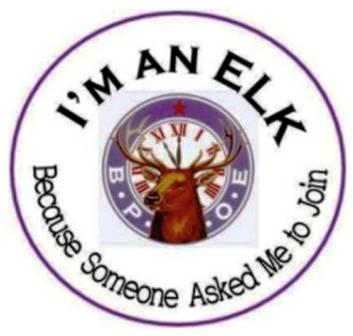 We have been getting lots of new members.  Almost every meeting we have had balloting and initiations.  Some really nice people are joining our Elks family, glad to have them.  Oktoberfest is coming up along with a couple challenging golf games this month.  Check the website for dates and times.
A few of us will be attending the Winter Elks Convention, in Sandpoint, November 6 and 7th and we look forward to reacquainting with our Elk brothers and sisters.
Hope all of you are well, would love to see you in Lodge!!!!
Janey Wineinger
Exalted Ruler