Mark your calendars for October 31st for our Halloween Party from 3-5pm.  Bring your children, grandchildren and of course yourselves for some FUN; cash prizes for best costume and carved or decorated (either/or) pumpkin contest.  Appetizers will be served & games will be played.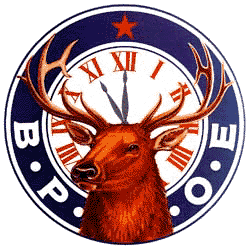 ATTENTION ALL NEW MEMBERS: A hosted prime rib dinner will be held in
your honor on November 7th at 6pm, social hour from 5-6pm.  This dinner is free for you and your significant other.  Come meet other new members, relax and have a stress-free home away from home good time (letters will be sent out for details & RSVP).
October 24th is the date set for this year's ANNUAL OKTOBERFEST EVENT.
Social hour from 5-6pm and dinner @ 6pm.   Get your details from your PERs.
Stay Healthy.
Bobbi Ross, Bar/Dining Manager