I believe the golfing season is officially over and that's the last of our "events" for
the season of 2020.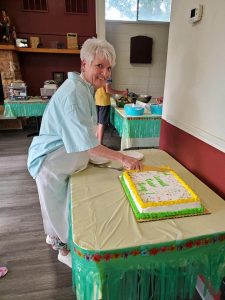 As you probably have all heard this is my last season as Bar/Dining Manager of your Moscow Elks Lodge 249.  Thank You so much for your support of the Bar/Dining these last two years.  It's been a real pleasure getting to know you all, having some fun times while you put up with me and my game playing,  inviting me as your family.
I pray that you all as members continue to support your lodge and the clubhouse and welcome with open arms the new bar/dining manager come next season.  Instead of seeing me in the kitchen or behind the bar I can guarantee you will still see me next spring and summer on the other side of bar, and definitely out on the golf course.
Until I see you all again next season, enjoy your holidays, family and friends
this winter.
Stay healthy,
Bobbi Ross
Bar/Dining Manager