Moscow Elks Lodge
Fastest Growning in Idaho
Congratulations on the work the Moscow lodge has been doing with membership.  Right now the Moscow lodge is up ten members and counting.  Currently the Moscow lodge is  one of only three lodges having an increase in membership within area eight (Alaska, Washington, Oregon, Idaho, Montana, Wyoming, North Dakota and South Dakota).  More importantly, the Moscow Lodge has the highest increase total in Idaho.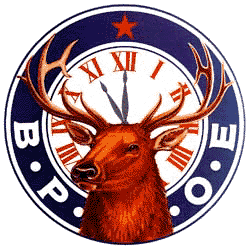 Keep up the Outstanding Work.
Best regards.
Steve Meier, PSP, PDDGER
Chair, Area 8 Publicity,
Membership and
Marketing Committee.