From the Pages of the 249er —
April 1948 — Bowling Banquets and Match with Missoula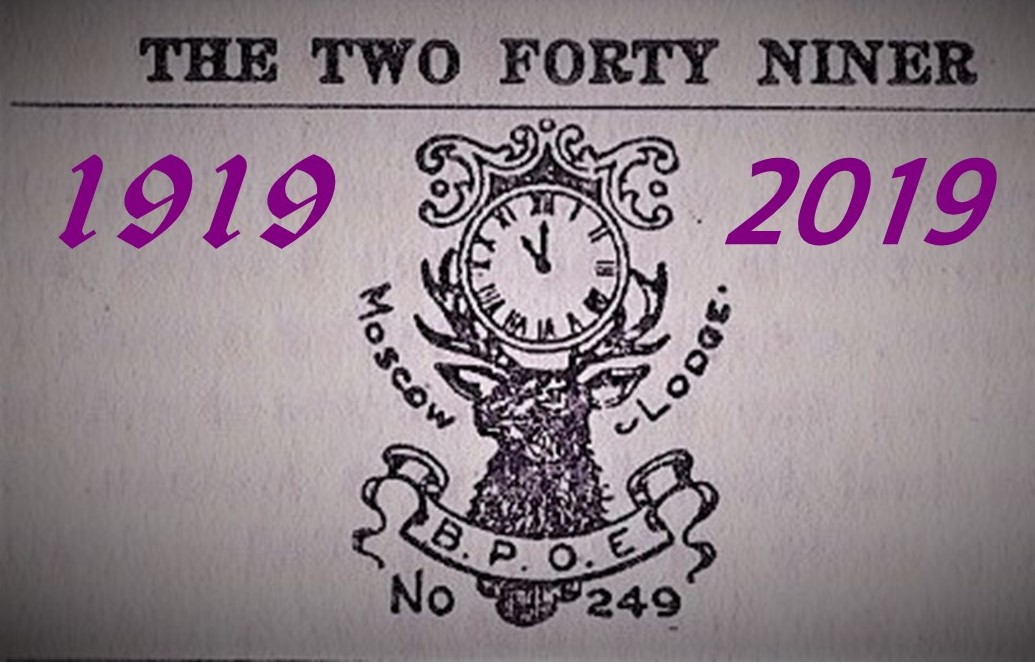 During the winter of 1947-1948 around 100 lodge members participated in regularly scheduled bowling leagues at the old Elks Temple.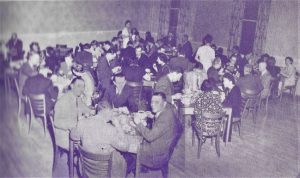 On April 20th a little over 60 of them gathered to celebrate the season, pass out awards and elect officers for the next season.  The "lady Elks" had their banquet on the 19th.
M. Kerr had the high average for the women and Ken Jordan for the men.  Officers elected for the ladies included Mrs. Henry Hulett-presidetn, Mrs. Chester Kerr-vice-president, Mrs. W. H. Boyer-secretary, Mrs. Bud Koster-treasurer and Mrs. Emmert Davis-sergaent-at-arms.  The men elected Vic Nelson–chairman, Les Howells-secretary-treasurer.   Jerry Stapleton, Verle Kaiser, Henry Hulett & Gilmore Anderson joined them on the lodge bowling committee.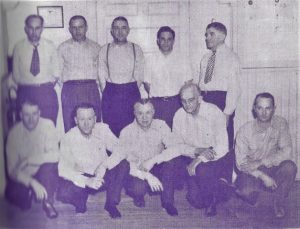 In a special home-and-home match, April 17th in Missoula and April 24th in Moscow, a Moscow team of Elks defeated a team representing Missoula Elks Lodge #383 by a 3 pin margin over 6 games.  The Moscow team was comprised of (kneeling from left to right) Aaring, Nelson, Shaw, Hahner and Kaiser.