From the Pages of the 249er 
June 1948 — Idaho State Elks Convention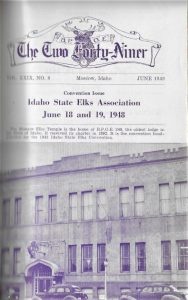 I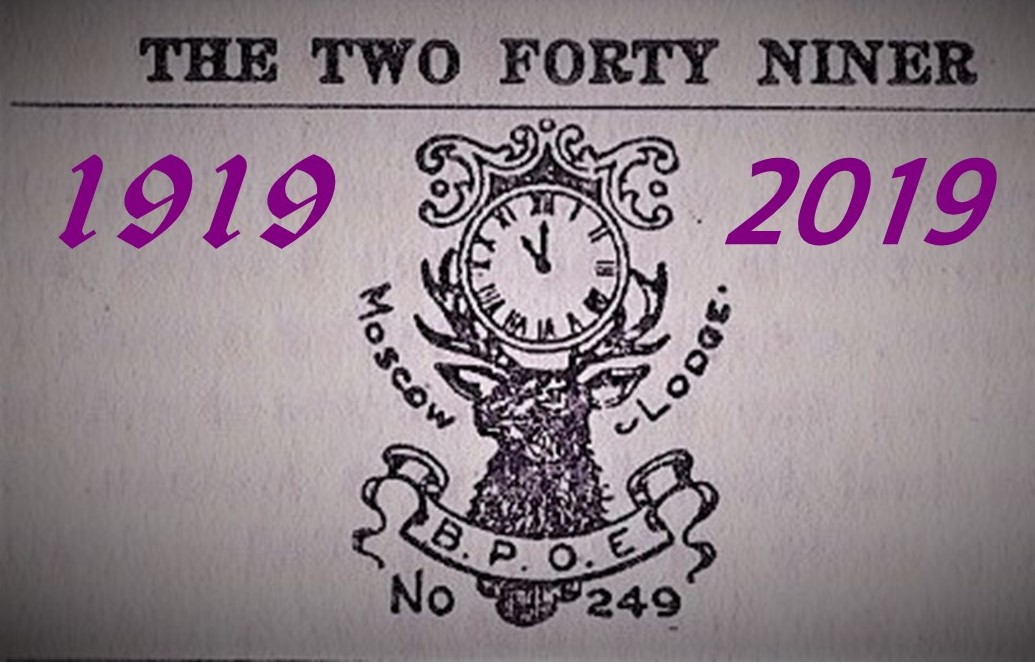 n June of 1948, from the 17th to the 19th, the Moscow Lodge hosted the Idaho State Elks Convention.  The 700 members in attendance representied all 18 Idaho Lodges with an additional 21 lodges from Washington, Montana, Wyoming, Oregon and Alaska represented.  Registration cost $5 for "Elks and their ladies".
Guests were invited to enjoy the hospitality of the region.  To quote from the program:
"Moscow is a thriving little city of about 12,000 population.  It is 90 miles south of Spokane, and the same from Coeur d'Alene.  It is 40 miles from Lewiston, and 320 miles north of Boise by the North and South Highway.
This is the home of the University of Idaho, with some 3,700 students.
Just nine miles to the west is the Washington State College, at Pullman, with an enrollment of over 7,500 students. . . . 
Drive over to Potlatch, some twenty miles to the northeast, and see one of the largest lumber mills in the country.
If unacquainted to this part of the state, don't fail to see the "Lewiston Grade," a wonderful winding highway.  In eleven miles it drops over two thousand feet into the Snake River valley, down into the "banana belt" of Lewiston, Clarkston and Asotin."
Guests were also welcomed to the Moscow Lodge and its facilities.
"Moscow B. P. O. E. 249 is the oldest Elks Lodge in Idaho, having been instituted December 27, 1892.
The preset Temple dates back to 1908, but has been rebuilt several times, and is now one of the most complete in the state.  
In the basement is found a basketball court, and four-lane bowling alleys, with shower and locker rooms.  On the main floor will be found the lobby, reading, card and billiard rooms, Secretary's office, small dining room, kitchen, lounge and ladies' room.  In addition, there is a commodious sound proof Rumpus Room, where Faith, Hope and Charity is found in large chunks.
On the top floor will be found the Lodge Hall, 47 x 98 feet, recently finished.  Here, is also a Hammond organ, installed last year as a memorial to our Brothers who gave their lives in the recent conflict.  There is the large dining room, small lounge, ladies' room and waiting room for candidates.
The dimensions of our Temple is 80 feet wide, and 125 feet deep.
It represents an investment of around a quarter million dollars, fully paid."
"The Moscow Lodge boasts four excellent bowling alleys in the basement of the temple.  They are kept plenty busy during the bowling season."
"Main lobby of the Moscow Lodge"
"The reading room is a quiet room well supplied with newspapers and magazines.  It is a fine place to spend a quiet, restful afternoon or evening"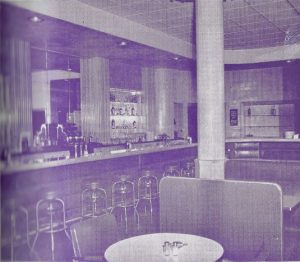 "The cocktail lounge is located on the main floor of the building."
"Moscow Lodge is very proud of its new lodge room.  It was completed within the last year and is one of the most beautiful lodge rooms in existence. It is used for all Elk dances, bonquets and parties.  A Hammond electric organ has been installed in this room."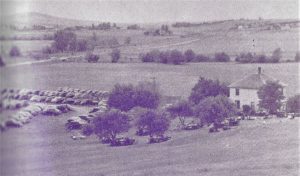 "The Elks Golf Course and Country Club, located about two miles east of Moscow on the road to Troy, will be the scene of the big picnic to be held on Saturday afternoon. "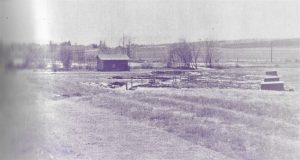 "The trap shooting grounds was recently installed to be ready in time for the convention.  Although bad weather has hindered the installation it is now ready for operation.  It is an ideal position for good vision and should prove a popular sport addition to the Elks sport program.  It is located at the Elks golf course.  No. 1 green is on the extreme left."