From the Pages of the 249er —
Novermber 1948 — Square Dance Classes & Old Time Barn Dance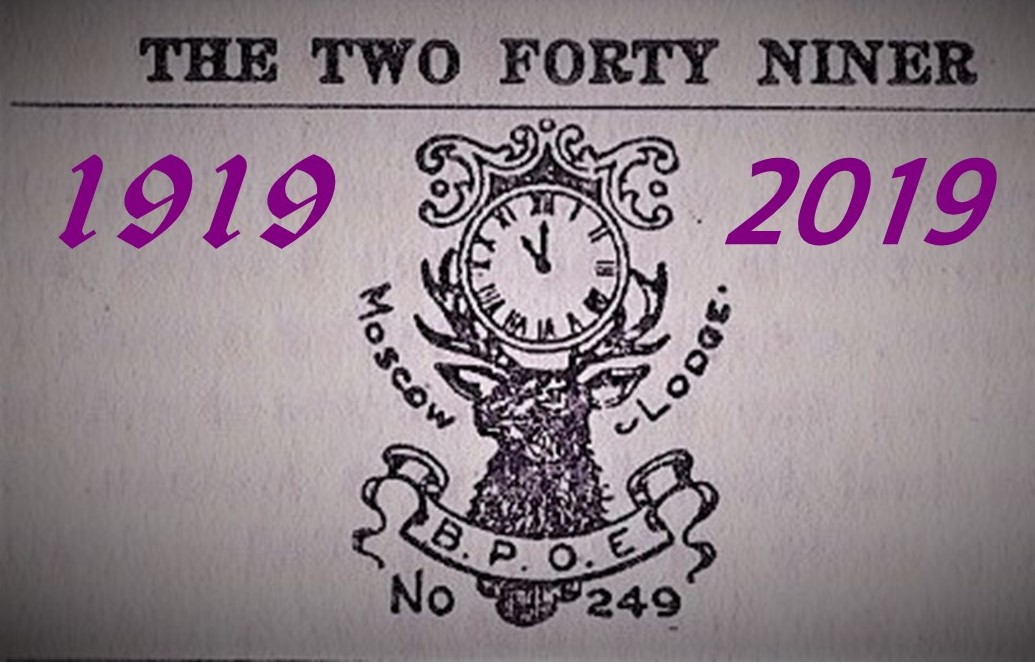 Old Time Dancing was one of the popular activities in the Moscow Lodge in the fall of 1948.  Classes were taught by Brother Bill Loney every Tuesday night and culminated with Old Time Barn Dances on November 9th and 23rd.  The dances were held from 8:00 until 11:30 with gingham dresses and levi's the dress for the evening.  The Old Tim Orchestra furnished the music and lunch was served.  Charge was $1 per couple with no charge for extra ladies.
He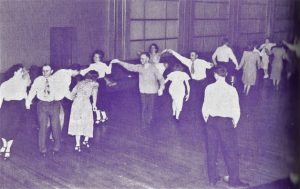 re some couples are enjoying themselves in a "duck & dive" line at one of the instruction nights.  Bill Loney, instructor and caller, stands before the mike.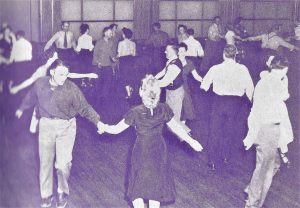 An "Alaman left" call is being executed by this group at another evening lesson, getting ready for the big Barn Dance.