---
Finally, the last month of 2020, it's been a hell of a year, but we got through it and things WILL get better!  Here are a couple of things Rich Gayler forwarded to me for your information:
1) Hoop Shoot Cancelled for 2021 — 
It is the Grand Lodge's decision to forego the Regional Contests and National Finals for the 2021 Hoop Shoot
this season due to COVID-19 concerns. The Regional and National finals are the last two stops in a five-round tournament and respectfully, Idaho has also elected to do the same at the local and regional levels because given the uncertainty and nature in which the virus is impacting our communities, we are confident that moving forward with a regular season would result in great inequity; it would allow some to advance to the end, while others are stopped short. We want to avoid that at all costs.
2) Think About Making a Donation to the ENF —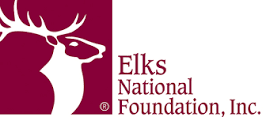 Lodge 249, can we do better than 14th place in the State in contributing to the Elks National Foundation? The mission of the Elks National Foundation is to help Elks build stronger communities. We fulfill this pledge by investing in communities where Elks live and work. We provide tomorrow's leaders, our youth, with lifelong skills; meet the needs of today's veterans; help the state Elks associations accomplish their charitable objectives; and fund projects that improve the quality of life in local Elks communities. Remember, once we hit our per capita goal, we are then eligible for a $2000 Gratitude Grant.
3) High School Scholarships — 2021 Legacy Awards Contest
The 2021 Legacy Awards contest runs from September 1, 2020 to February 5, 2021. Legacy Awards are $4,000 scholarships available to children and grandchildren of Elks members. Eligibility requirements are outlined here.
https://www.elks.org/scholars/scholarships/Legacy.cfm
4) Stage 2 covid-19 restrictions
As you all know, Idaho is back to Stage 2 which means no gatherings of more than 10 people. That has stopped us from having any social functions this winter, and that SUCKS, but that's the way it is. We will continue to have Board meetings and Lodge meetings, but no more than 10 officers/members can attend.
Hang in there, stay warm and healthy.
Wayne Krauss,
Secretary, PER