From the Pages of the 249er —
Winter of 1948-1949 — Bowling Booming in the Basement of the Old Temple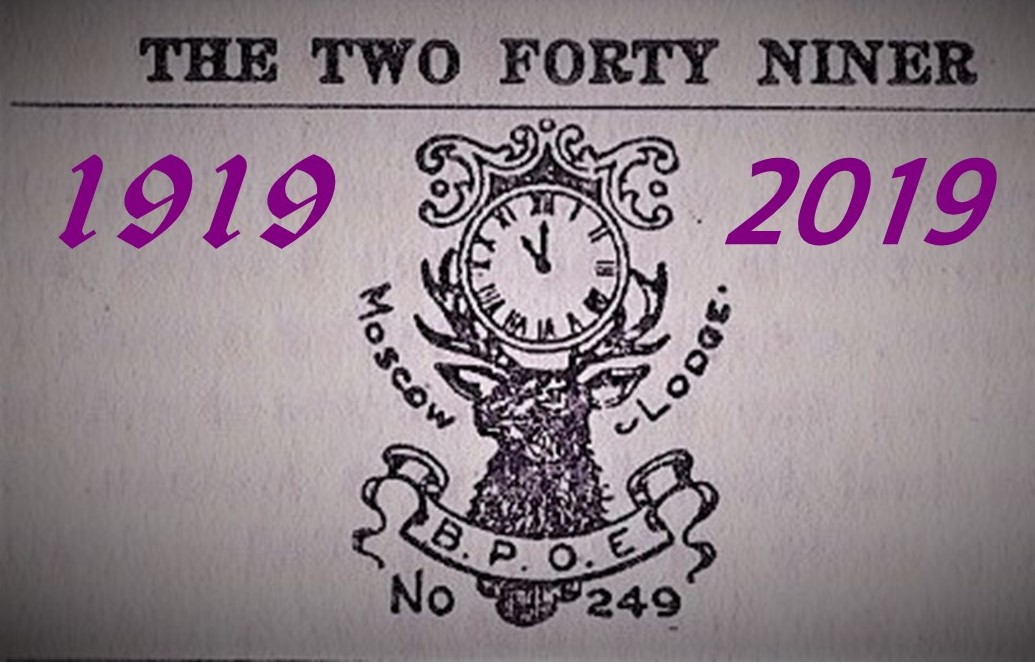 During the winter months of 1948 and 1949 the bowling alleys in the basement of the old lodge were a busy place.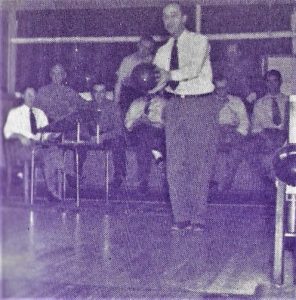 Over a hundred members and their spouses were involved i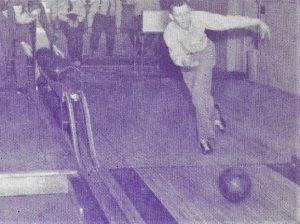 n regular leagues throughout the week.
Automatic pinsetters were a thing of the then future, and the pins were handset into racks by the "pinsetters ", either boys hired for the evening or by the bowlers themselves during open play.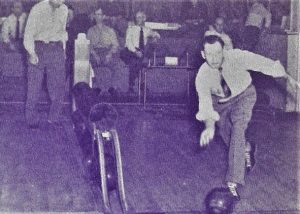 Both Bob Mortensen who spent many years as the Elks' bowling alley manager and Kenny Jordan Sr., who served as the golf course superintendent and club professional for 40 years, began their affiliation with the Elks as pinsetters in the early 1940's.