From the Pages of the 249er —
May 1949 — Idaho State Essay Winner,
"Why Democracy Works"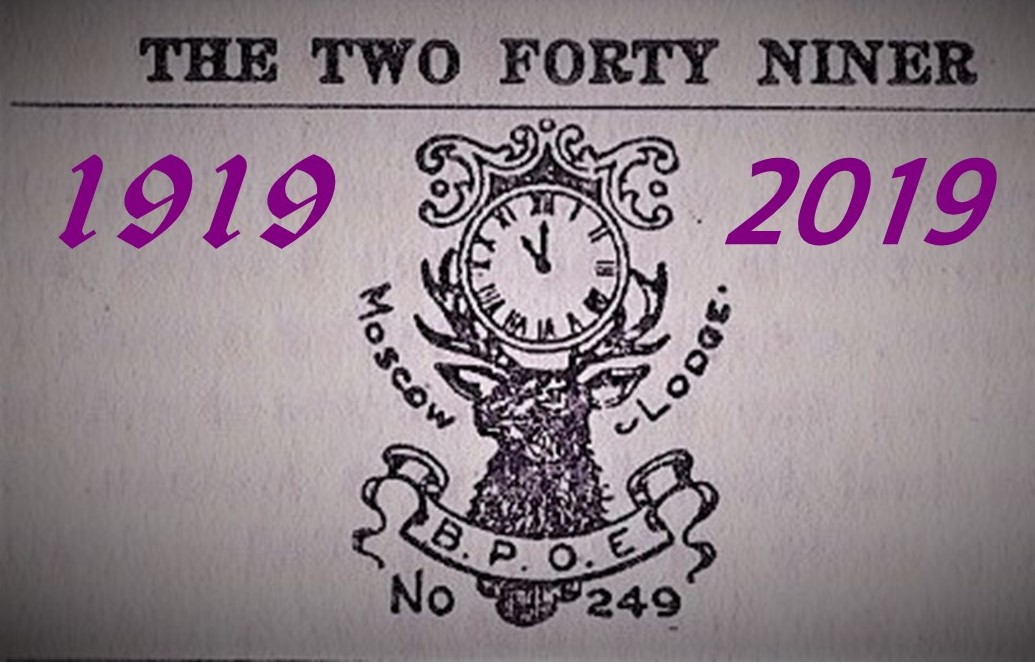 Miss Mary Rae Thompson, daughter of Mr. and Mrs. J. V. Thompson, Thatuna Appartments, was judged winner of the state Elks association essay contest on "Why Democracy Works."  She was a senior at Moscow High School.  Her father was a former Moscow High School football coach and was principal of Whitworth School (the current 1912 Center and a Junior High School in 1949)  at the time.  She received a $100 award for her winning essay, equivalent to about $1100 in 2021.  Chairman of the state essay committee was C. E. Sturdevant with essays judged by Theodore Sherman and Ed Cebull, both of the University of Idaho English faculty, and Harry Harmsworth, sociology faculy member at the university.
Miss Thompson went on to graduate from the University of Idaho with honors including membership in Phi Beta Kappa.  She went on to a long teaching career at Kellogg High School where she taught English, Speech and Journalism and her husband, Ray Faraca, a former Vandal football player and member of the Idaho Athlectic Hall of Fame, tought biology and coached football and track.  Both were active members of Kellogg Elks Lodge #1841 throughout their adult lives.