We all know that 2020 has just been a miserable year for many of us and something we can all look forward to leaving behind.  I'm not here to dwell on any of the negatives but to tell you that our lodge has done okay in weathering this pandemic storm and we will continue to do some good things for our members, our communities and those in need.
To start, our lodge saw a dramatic increase this past spring and summer in the usage of our golf course and bar and dining.  We were able to provide the necessary protocols of safe social distancing while still being able to promote a place where we could come
together, socialize and enjoy the outdoor environment in a very safe manner.  We saw more family outings on our golf course than ever before as well as new and reunification of friendships.  Praise goes out to our Golf Committee members in doing an amazing job of
keeping things organized for course play as well as all the golf leagues and tournaments they ran and administered.  Furthermore, our new Golf Course Superintendent, Cory See, has done a fantastic job of getting and keeping the course in fabulous shape.  Many of you have remarked that the course has not been in this good of condition for some time and we hope to only improve upon its condition.
The lodge saw a substantial increase in new membership this past year, not only for the benefit of playing golf but to also be involved in activities that help and serve our various communities. Our lodge and its members have helped or donated to a number of  organizations,  including Christmas for Kids, Sojourner's Alliance, Family Promise and CHAS Health.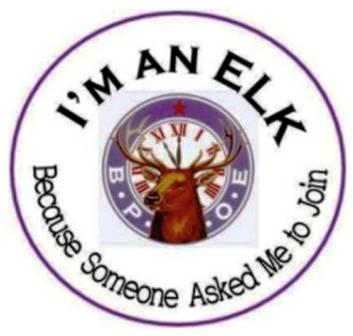 Our new memberships have been the best in the State of Idaho but we need to keep that momentum going.  With those new and existing members, we can do so much more for our communities.  Please take the time and effort to sponsor a new member today at
(https://www.elks.org/SharedElksOrg/lodges/files/0409_elkapp1055.pdf)
It only takes a few minutes.  If you need help on references, please let us know as we can help.
Our lodge has been able to roll with the financial turbulence of this past year quite well due to the lodge's bar and dining income and as well as our new memberships.  We have been able to navigate through a number of financial strains, namely the remodel and repair of the golf course superintendent home and the absence of events (weddings and parties).  We have a tremendous lodge secretary (Wayne Krauss) who for many years now has been an excellent steward for the lodge's finances and organization. The lodge has a wonderfully committed Exalted Ruler in Janey Wineinger who has steered the lodge through this pandemic era.  The lodge is also fully functioning with a Board of Directors that is led by chair, Ben McGuckin. The Board, Lodge Secretary and all of you who have volunteered your time and effort in some way or some means, have done an excellent job
of moving our lodge forward and to best serve our members, our communities and those in need.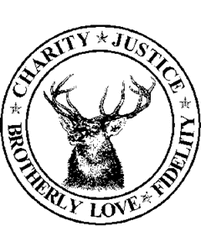 So, as we all look forward to 2021 please remember that you belong to an order that is very unique in its beliefs.  Our four cardinal virtues, Charity – Justice – Brotherly Love – and Fidelity should continue to guide us through these troubling times.  We need to continue to serve our communities, to help our youth and to provide assistance to our Veterans and others.  God Bless and stay healthy and positive.
Richard Gayler
Elks Board of Trustees