The National Weather Service issued a flood warning Tuesday night, 1/12/21, for the area. 
This time they were right.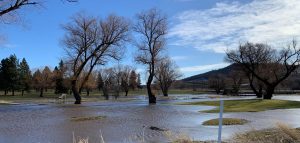 Wednesday morning — The island on the right is the back third of #7 green & the lake beyond the trees includes all of #1 green.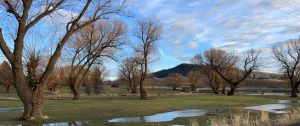 Thursday morning — The South Fork of the Palouse back in the banks with only puddles left behind. 
The water appears to have been silt-free enough and left quickly enough to have spared us the level of damage we have seen on other occasions.  In past floods we have had as much as four to six inches of silt deposited with this part of the course left unplayable for much of the season.