Donations for the Homeless
Our Lodge applied for the Spotlight Grant from the Elks National Foundation.  All Elk members contribute to the foundation and in return we can apply for these grants to help in our community.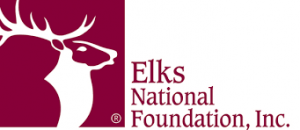 We received a $2,000 grant for backpacks which we loaded with essentials for homeless veterans and other homeless individuals.  Tracy Dorigo and Shelley Anderson were champions at finding needed items.  Today, Saturday February 20th, we got together and sorted and packed.  We will deliver the packs to local organizations dealing with the issues of homelessness and the local police during the week. 
Thanks to Maryann and Nate Sletteland, Gail Krauss, and Tami Quezada who joined Tracy, Shelley and I in the sorting and packing.  As this is our last grant in my term, I am pleased we could give back to the community in this way.
Exalted Ruler, Janey Wineinger.