Congratulations to our newly elected officers for 2021-2022!!!   Elections were held at last Wednesday's (February 24th) Lodge meeting.  Ben McGuckin is our new Exalted Ruler.  Brian Loomis is our Loyal Knight, Tracy Dorigo our Leading Knight and, moving over from a Trustee position, Rich Gayler is Lecturing Knight.  Nate Sletteland and Jerry Robinson are on board for Trustees.  I wish them great success.
In an earlier newsletter I stated all the gains we achieved despite a very limiting, cloistered year.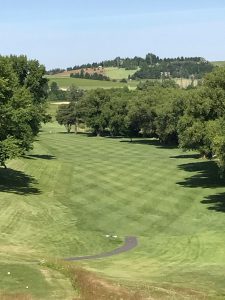 Our golf course was in wonderful course condition with fun and challenging tournaments all year long.  We had massive success in bar and dining.  Many grants we applied for and received were directed toward helping veterans and those less fortunate, as it should be.    
We are excited by an increase in membership and above all our finances are in the black, proof that we have had a team that worked together for the good of the Lodge.
In short order, the snow will melt, the course will green up and we can get on with our lives in a more normal environment.  It has been a rough year for me, personally, as I feel I had a limited term.  Looking forward, I plan on keeping involved as a Past Exalted Ruler as this as lodge is part of my extended family.
Installation for the new officers will be held on March 24th.  Past Exalted Rulers will be conducting.  We would love to see many members present.
Janey Wineinger
Exalted Ruler