This is it, the last month of the Lodge year and what a challenge  it has been.  We all know the challenges the Covid
Virus has put on us.  We were blessed that we were able to
operate the Golf Course and Bar/Dining in a modified form
which allowed many of us to get outside, get fresh air, exercise and socialization — all of this critical to our well-being!   We were unable to hold Lodge meetings for three out of the twelve months — but we still got things done!  What you ask?  Ok, here you go. 
For starters we brought in over 40 new members, transfers and reinstatements.  That is a record!  I would be hard pressed to find any records showing a higher number.  On top of that, we will only drop around 10 members for nonpayment of dues — that's the best I can remember.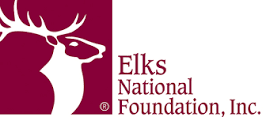 We applied for and were granted four Elks National Foundation grants this year.  We just completed the Spotlight Grant of $2000.  That went to backpacks and supplies for the homeless.  Over 100 backpacks loaded with necessary items were distributed in our community.  We again had the $2000 Gratitude Grant that went to Family Promise of the
Palouse.  Because of the Covid Virus, Family Promise had severe money problems and our grant helped them provide temporary shelter for homeless families.
Rich Gayler applied for and completed the Beacon Grant.  This was a $3500 Grant that was split between Sojourners Alliance and CHAS.  This money was a tremendous help financially for them, again because of the Covid Virus. the Elks National Foundation loosened the requirements for utilizing these grants.  Generally, ENF wants to see a large participation from members, but this year was an exception.  Unfortunately, our Impact Grant, which funds the fly tying/fishing program has been put on hold, but we still
have Grant money available for that program once we are able to move forward with it.
So, all in all it was still a successful year, even with all the challenges.  The Installation and awards dinner is scheduled for Saturday, March 27th. There will be a social at 5:00 and dinner at 6.:00.  This MUST be an RSVP, so email or call in.  That being said, election of officers was held at the Feb. 24th Lodge meeting, so, your officers for the new Lodge Year will be:
Ben McGuckin

— Exalted Ruler
Brian Loomis — Leading Knight

Tracy Dorigo

— Loyal Knight

Rich Gayler

— Lecturing Knight

Joe O'Callahan

 — 1-year Trustee

Casey Leachman

— 2-year Trustee

Jerry Coker

 — 3-year Trustee

Jerry Robinson

— 4-year Trustee
Nate Sletteland — 5-year Trustee

Larry Cyganovich

— Treasurer

Wayne Krauss

— Secretary.
That's about it for now.
Wayne Krauss,
Secretary, PER