1949 Moscow-Pullman Football Game 
— For our Crippled Children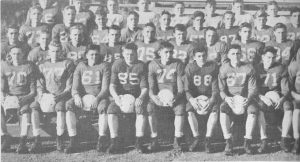 In 1947 the state of Idaho was visited by a major polio outbreak leaving hundreds of children in the state crippled by the disease.  By the fall of 1949, the Idaho State Elks Home for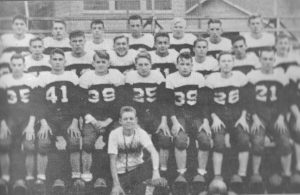 Crippled Children was caring for over 300 youngsters affected by polio and other devastating childhood diseases.
As part of the efforts to fund the care of these children, Moscow Elks #249 sponsored an Armistice Day (now Veteran's Day) football game between Pullman High School and Moscow High School at the University of Idaho's Neal Stadium, located at the site of today's Kibbie Dome.  All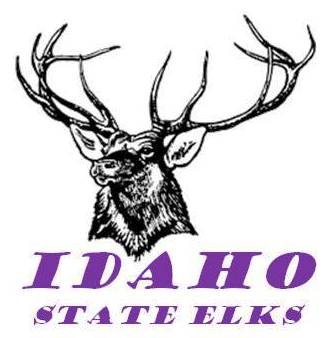 profits went to the programs of the State Home for Crippled Children.
The game generated over $5000 for the Home — in current dollars that comes out a little over $55,000!!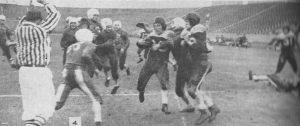 This  Moscow  Bear  touchdown tied  the game six to six.  An appropriate ending for a game that's real winner was the Idaho State Home for Crtippled Children.