Greetings Elks!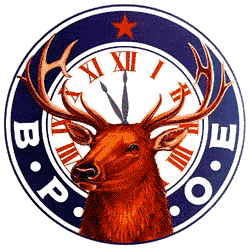 Spring breakup is here and the excitement of new life is in the air.  A new year has arrived and it promises to be a great one as, God willing, the COVID-19 pandemic begins to recede and some normalcy returns.
It is in this context that I realize just how large the boots are to fill for the next year.  This past year was singularly challenging, to the Lodge, our Members and our families.  Despite this fact, our Lodge not only ended financially stronger, but membership increased at the fastest rate in recent history!  This is a testament of resilience of Idaho's oldest Lodge, and to the exceptional leadership and Members that this lodge is privileged to have.  Thank you to our newest PER, Janey Wineinger, for your example, selfless service, steadfast leadership and guidance driving the ship this last year.  A special thank you also to our outgoing iron Trustee Brad Anderson for your wisdom and steadying hand.  Thank you both!
The warming temperature finds the Elks busy.  Our esteemed Golf Supervisor Cory with the help of volunteers is swiftly readying the Golf course for the upcoming season. The grill has been warmed up by our new Bar and Dinning manager, Skyler Woltring….  welcome. 
Our annual Easter Egg hunt will be in full swing after a year in hiatus with many other events on the calendar and upcoming!  It is truly exciting to see all this activity back in the Lodge, and I encourage our Members and families to come attend, volunteer, and enjoy as each can safely.  Anna and I are looking forward to attending these events and getting better acquainted with our members.  We look forward to seeing you on the fairways …. or in the rough on the right side of hole 4 as the case may be.
God Bless,
Ben McGuckin
Exalted Ruler