Kid's Holiday Activities — December 1949
December of 1949 saw Moscow Elks #249 ho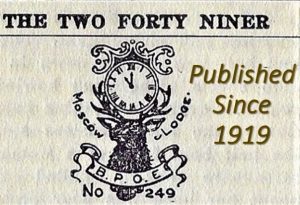 sting our annual Kids Christmas Party at the Kenworthy Theater and Teenage Dance at the temple.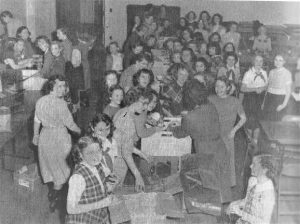 The Campfire Girls of Moscow helped pack the Christmas boxes which were to be distributed to children in attendance at the Christmas party at the theater hosted by the Elks and lodge member and theater owner Milburn Kenworthy.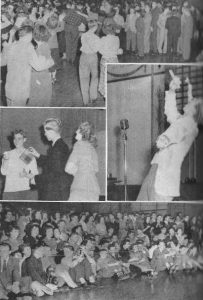 Over 600 teenagers attended the dance and activities at the Elks Temple the evening of December 23rd, 1949.
David and Hugh Burgess entertained the crowd with magic tricks and a display of fire eating during an intermission.  Music was provided by Dale Ruark's Orchestra.  The evening received rave reviews from all in attendance.