March of Dimes Fundraiser at the Temple — February 1950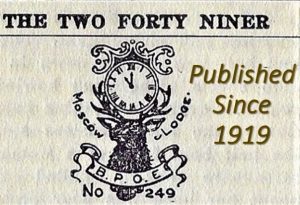 In February of 1950, Moscow Elks #249 hosted a local talent radio show broadcast by KRPL and KUOI from the lodge room in the Temple to benefit the March of Dimes.
Local talent from the community, Moscow High School and the University of Idaho was featured with the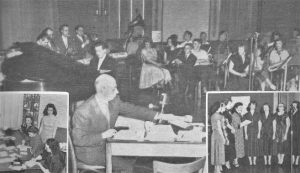 Jaycettes as "telephone girls" to receive pledges and the Jaycees operating a fleet of cars to pick up the donations.  Ken Hunter was the emcee.
The show, produced by lodge members Morey O'Donnell, Roscoe Williams and Al Hurdstrom, brought in around $1000 for the March of Dimes (over $11,000 in 2021 dollars).