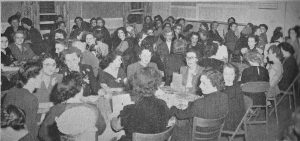 "Lady Elks" enjoy some games of bingo while their husbands attend a lodge meeting in Septembeer of 1950.
The Elks limited membership to men only in those days as did almost all private fraternal organizations.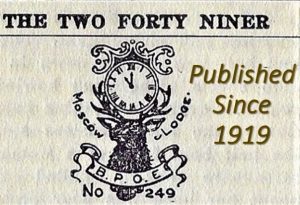 Women now have active roles in the lodge as full members, involved in all facets of our lodge operation from committee work to the board of directors.  Four of our last nine exalted rulers have been women.  Lodges,  just as individuals, grow and mature over the years.  Thanks to our women members, no longer relegated to the bingo game, for helping us grow stronger as we "mature".