Were you able to name this past Moscow Elks member from last week's hints?
Dr. Leonard C.  (Doc) Labine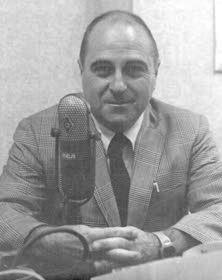 Born in Nashua NH — 1920
graduated from the University of Idaho — Moscow ID
played football, basketball & baseball — University of Idaho,
served in Unites States Army — WWII,
attended Dental School — University of Louisville — Louisville KY,
served in United States Navy — Korean War,
pracited dentistry — Moscow ID — 50 years
broadcast Moscow High School football & basketball — Moscow HS. –37 years
broadcast Deary, Kendrick & Troy High School & University of Idaho freshman basketball and baseball games,
inducted into the North Idaho Sports Hall of Game,
worked as an aide —  Moscow Junior High School,
president of Latah County Vandal Boosters,
served on National Vandal Booster Board,
chairman of annual fund drive for Latah County Vandal Boosters,
member of Bear Boosters
marshalled the annual  Ken Jordan Sole Survivor 4th of July golf exhebition at the Moscow Elks Golf Course and
is on the Moscow Elks Lodge wall of remebrance.