I inserted the "Our Mission" statement to help remind all of us what the Elks organization is all about.  We are a golf course; we are a social club and we are a community gathering place at
times. I really believe we still must remember the words "Charity, Justice and Brotherly Love".  These words exemplify what Elkdom is really all about.  Remember that we are the oldest Lodge in the State of Idaho, and in the over 100 years we have existed, we have put over $2,400,000 back into our local communities.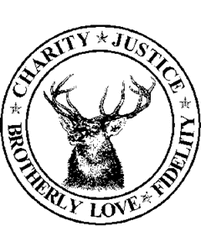 A lot of this comes from grants we receive from Grand Lodge.  Do you remember the Legend of Charity?  The closing lines read "This legend teaches us that Charity is the greatest of all the virtues; and that it should ever rule us in our hearts and in our lives, leading us to speak no unkind word, to harbor no evil thought, to bear no malice, to support no wrong; but to nurture, love and protect; to condone, forgive and forget".  Let us not forget Brotherly Love.  This needs to be exemplified even within our own Lodge.  Just because a person disagrees with an opinion does not mean they cannot respond with Grace and Love.  If we all think before we speak—communicate in a clear and concise manner that is not offensive but still gets your message out.  If we can just remember to listen to what we are being told without being  offended then I believe we would all be better communicators.
Have a great June!
Wayne Krauss, Secretary, PER
Mission Statement — Elks National Foundation — Helping Elks Build Stronger Communities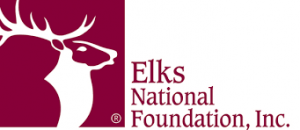 The mission of the Elks National Foundation is to help Elks build stronger communities.  We fulfill this pledge by investing in communities where Elks live and work.  We help youth develop lifelong skills, send students to college, meet the needs of today's veterans, support the charitable work of the state Elks associations, and fund projects that improve the quality of life in local Elks communities.  Like all Elks, the Foundation values the belief that charity is the greatest of all virtues and that by sharing and giving, we have the power to replace sorrow and despair with hope and confidence.  Donations to the Foundation help us fund programs that match our cornerstone values of knowledge, integrity and community