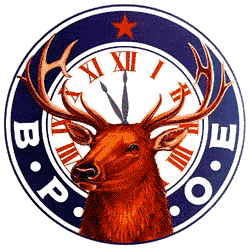 It is hard to believe that my year as Exalted Ruler has come to end; my first year that is. It has been a tremendous learning lesson and honor, but I look forward to taking what I have learned and continue the success that we have had this past year.
Although the weather has kept many of us off the golf course, we have used this down time to make improvements to the Lodge. The painting and carpet project in the member's only lounge has been completed, along with a new sun shade over the window. As I write this, we have already removed all the carpet from the bar and dining area and the new flooring is being put in.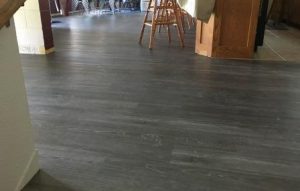 This flooring will not only improve the looks of the space, but it will make it easier for the staff to clean up and maintain. In this upcoming year, the Board of Directors and the Officers will plan on how we will address the upper lodge room and dance floor to continue our quest to update the looks of our facilities.
In the meantime, while we wait for the projects to be done and the water to dry up on the course, I would like to ask you all again to consider getting involved in one of our committees to help us accomplish our mission and goals this upcoming year. The committees are:
Community Projects,
Youth Activities,
Hoop Shoot,
Soccer Shoot,
Americanism,
Flay Day,
Elks Memorial,
Lodge Activities, and
Veteran Activities.
If y
ou would like to learn more about these committee or volunteer, please contact me at Elks249YouthActivities@ gmail.com Remember, without members volunteering we can't do the great work within our community. Considering how much time we have in a year, volunteering is just a very small part and I hope you will consider it.
Thank you,
Corey Ray, Exalted Ruler