In the spring of 1927, play began on what is now The Moscow Elks Golf Course.  The then "Moscow Golf Club" opened a 9 hole course designed by golf course architect Francis James.
The current golf course still follows the original routing he laid out.  If you look at the scorecard from that period you will see minimal differences from the current card.
*Thanks to the Latah County Historical Society for the score card.
The original investors in the club put up between $100 and $125 (around $1500 today) to purchase the land and build the course.  A season pass was $60 ($820 today).
When the course was approaching bankruptcy in 1936, during the depression, the members of the Moscow Golf Club sold the course to the Moscow Elks Lodge for $1 ($18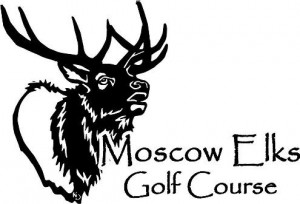 today) with the agreement that the property would be maintained and operated as a golf course.
The lodge has maintained and operated the course from 1936 on.  Today an Elk and his or her family can enjoy the course for an annual family rate of $721.