Is that sunshine I see
?  Finally the weather is beginning to cooperate with us as I see more and more members coming out to the Lodge and golf course.  Trent has done an incredible job of keeping the course in great shape despite the challenges of the weather and the soft ground w
hich has kept some of the equipment off the grass.  You may have noticed that the Idaho Transportation Department has begun working to create a right turn lane on the highway.   This will impact green #8 as construction progresses.  Please be careful. 
The local Elk scholarship winners have been announced.  Congratulations to Victoria Welch from Garfield, Alexie Smith from Colfax, Chase Blazzard from Troy and Neeraj Utgikar from Moscow. 
Other than the Federal Government, no other organization or individual gives out more scholarship money than the Elks.  Congratulations again to the local winners and the Lodge scholarship committee for their hard work.
Things to look forward to include:  June 14th for Flag Day. We will be doing the Flag Day ceremony as part of lodge night.    July 4th will be our 68th Sole Survivor.  Never too early to plan where you will be for the t
otal solar eclipse on August 21 – Lodge grounds might be ideal.  Pay attention to the July newsletter and the BULLetin for our August Brew Fest news as well.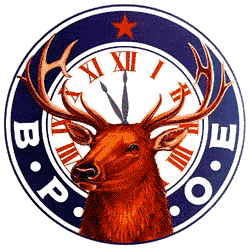 Fraternally,
Corey Ray
Exalted Ruler