Elks BULLetin
July Golf Course Events!
We are well into the summer golf events.  Our golf leagues are in mid-season and doing well.  I am sure everyone's handicaps are going down as they sharpen their games and the course is getting in better shape every day.  The 4th of July Sole Survivor showdowns were a huge success, with good crowds attending all the events.
We have a number of outstanding events coming up in July.  This Saturday, July 15th, we have our big ALS golf tournament and auction.  The tournament plans on having two 9-hole sessions, one in the morning and one in the afternoon.  Everyone will be having lunch in the lodge between 11:30am and 1:30pm.  This event supports ALS and is put on by our local member, Mike Sprenger's; family and friends.  The event starts at 9:00am and goes all day.  If you want to golf on Saturday, I suggest you wait until after 6:00pm to come out to the course.
The 7-Iron tournament is scheduled for Saturday, July 22.  I don't have much information at this time, but I do know they are still planning on having the tournament.  Sign-up sheets should be posted very soon.
The biggest golfing event of the summer is our Gamble Scramble fun day on Saturday, July 29th.  The team has been working hard putting together all the details necessary to make this event a great success again.  There is still time to sign up your team, but the event is filling up fast.  There is a poster in the lodge with all the details of the tournament and a sign-up sheet.
Enough Elk droppings for today,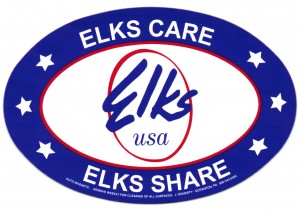 THE BULL