WOW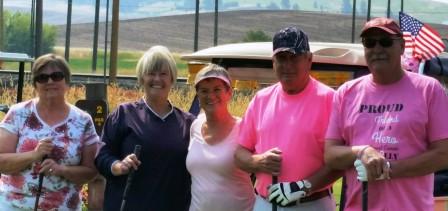 !  A gigantic thank you for everyone that came out and supported the 2017 Rally for the Cure and Light A Candle fund raiser on August 4th.  Although we were small in numbers with only 32 golfers (72 last year) we raised close to the same amount!  $1,710 was raised for Rally for the Cure (hole sponsors and team fees) and $1,290 was raised for Light a Candle (Raffle and Bingo prize, $100 from Gritman) for a grand total of $3,000!  This would be impossible without your support and merchandise/hole sponsors. Thank you, thank you! 
 Our guest speaker, Kim Malm from Gritman Volunteer Services with the Light A Candle, gave an overview of the program.  Basically, it provides resources and services to improve quality of life and ease some of the pressures that comes with facing cancer which Heidi Heath graciously confirmed.  The Gamble Scramble volunteered to donate some funds raised from their tournament to the Light A Candle as well!  Next year our tournament will solely support the Light A Candle program.  There are several reasons, but the main reason is that funds raised will go to make a difference in our local community.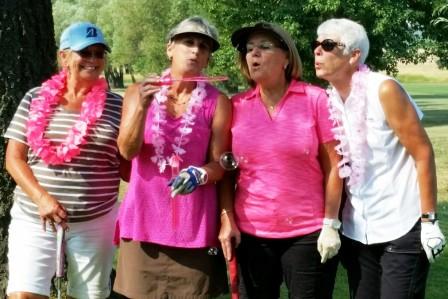 Our contest winners were:  Women long putt – Barb Heimgartner 9' 10", Men long putt – Ryan Holden 42'1".  Women K.P. – Kelly Gilder 14' 7", Men K.P. – Will Gillespie 7' 11".  Women long drive – MaryLou Taylor, Men long drive – Rick Hull. 
The winning team was from Inland Cellular shot a 29 were:  Dominic Holden (chief greens reader), Ryan Holden, Will Gillespie and Tony Mastro.  Our new addition, the "Bingo Prize" which brought in $500 and was valued at $76, consisting of South Dakota Red Ass Rhubarb wine, jam and wine freeze displayed in golf art, was our very own S.D. gal…Mary Manderscheid with the lucky L-4 square!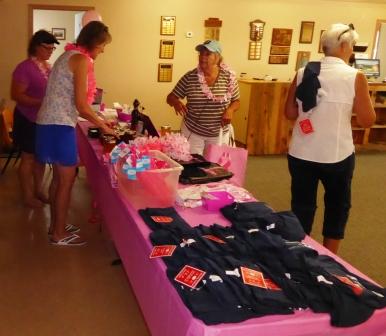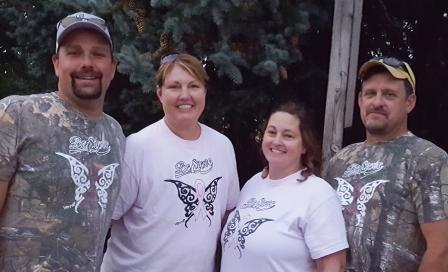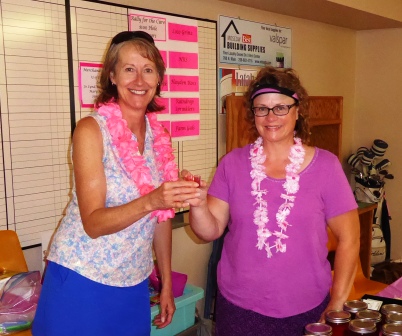 We have suggestions and ideas for next year to make it an even better event…so hopefully we will see you in a year!  Enjoy a few of the pictures from the Rally.  And once more, THANK YOU, THANK YOU!  We are so blessed to have such generous members and sponsors that support and enrich the lives of others all while having a fun time!!!
Annette Smith and Mary Nelson  
Thanks to our Sponsors — 
$250 — Thrivent Financial — prizes and tee shirts
$100 —
Merchandise Donations

Barb Heimgartner
Barb Jaworski
Jo Lynd
Mary Mandersheid
Janey Wineinger