Dr. George Paris has announced that the next round of Fly Tying/Fishing instruction for our military veterans at U of I and WSU will begin this Thursday night, running  from 6:00 PM — 8:30 PM through the week of Nov. 16th.
For the 5th time  —
T
he Moscow Elks Lodge is privilege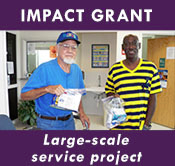 d to be able to continue working with returning veterans through a national Elks "impact" grant.  The program is serving veterans returning to civilian life, primarily from the Iraqi & Afghan military involvements.
Certain ac
tivities have been shown to have significant benefits in helping veterans deal with the return to non-military life, and fly fishing is one of them.  The program includes weekly activities from lessons in fly tying
and water reading in the lodge, to casting practice on the golf range, to outings to local fishing locales.
With the help of volunteers from the lodge and from the local "Clearwater Fly Casters" scores of returning vets have been able to participate.
     
This year's veterans' fly fishing outing will be held September 22nd through 24th on the St. Joe River.