I hope everyone is taking advantage of the great weather we have had in recent days, with
the sun being out and the temperatures livable.   Just this past month, we had an amazing eclipse that I hope all of you took a moment to observe.   I was a child when the last one occurred in 1979 and I just remember it all going dark.   We didn't have glasses like we do today, but rather we had to use an old cereal box to try to look at the eclipse.   It was amazing to use glasses to look at the event and share it with my children, 8 and 5 yrs. old. They, like me when I was their age, didn't think it was a big deal.  However, my wife got them involved by having them narrate the event on camera so they can look back on their experience.
In other summer news, the Moscow Elks had the opportunity to be one of the sponsors, through a grant I wrote, for the 28th annual Paint the Palouse project in August.   This is a yearly community service event that Housing and Residence Life at the University of Idaho puts on to get their students to give back to the local community.   Student's paint 3 to 4 houses of those who cannot do so themselves either physically or financially.  This program aligns with our, the Elks, mission to serve our community.   370 students par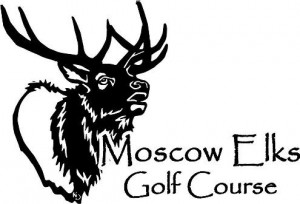 ticipated in this program this year, all wearing T-shirts with our logo on it and I had the opportunity to explain a bit about the Moscow Elks and our work in the community. A great program that serves our community and a great way for us, the Elks, to collaborate with young adults.
As summer starts to come to a close, we have started to plan and set our fall activities. A few things to keep an eye out for this fall:
Wine Tasting on November 4, and
Kids with Santa in early December.
It is also the time for our yearly Rifle Raffle to begin. Instead of just raffling a rifle, the committee and I have decided to raffle off a $1,000.00 gift certificate to Tri State.
We are looking for volunteers to help sell tickets at the Latah County Fair and to take a stack to sell to friends, relatives, and co-workers. Please contact the Lodge Office or myself. Finally, I am working with members improve our facilities. The two current projects I have going is installing better lighting on our stairs that lead to the entrance of the Lodge and I am working with a committee to create a fire pit so our members can have another perk when coming out to the property.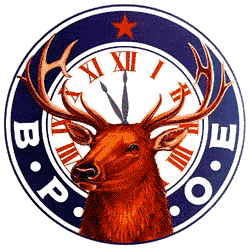 Thank you,
Corey Ray, Exalted Ruler