October 1, 2017
Dear Elks Members,
Our members have expressed a desire to have more activities: the PER's and the lodge have stepped up and are offering a fun activity in the form of an Oktoberfest on October 21, 2017. We would like to make this event a successful one; therefore, we are including a game night immediately following dinner. This will be an incredibly enjoyable event. Don't miss it; your participation will let us know that you will support future activities. Remember, your lodge is only as strong and vital as the members' participation.
The menu will include traditional German food: brats and buns, red cabbage, hot potato salad, green salad or beans, German desert, four different German beers, German wine, and regular bar drinks.
In addition to this incredible meal, we will be having a casino night and a number of raffles. The proceeds of the raffles and casino will be used to support Moscow lodges support of youth and veteran charities. Your
generosity is what makes our lodge do what we do.
If you can attend it is essential to RSVP with payment. A form is attached. Please return this form by October 12 to the lodge office.
In addition to the meal we will be holding a number of raffles. With your RSVP form, you will notice a space for donations. Elks have always been known for their "benevolent dispositions."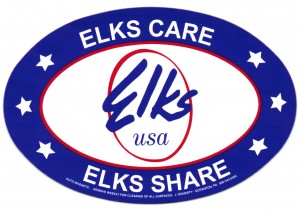 So please come enjoy and support this evening of fun, friends and, good food. Bring your friends: guest and family are always welcome.
Fraternally,
Moscow Lodge and PER Association
Please click below for Oktoberfest RSVP