Message from the Exalted Ruler
Tis the season to be jolly, but it is also the season to be generous.  Elks Care – Elks Share and what better way to show that we care than by sharing with those who might need some help to get through this holiday season.  There are many ways for you to share, whether through the Lodge or on your own.  It doesn't have to be a big event or time consuming, it can be something simple such as donating money or food to the local food bank or other local organizations that are serving others right now.
  The Lodge is supporting Christmas for Kids and one could buy a gift for a child to donate to that program.  You could give by participating in one of the programs the USO (United Services Organization) does for our troops.  Regardless what you choose, if we all do something, even small, it can make a difference to someone and our community.
 I also want to take a moment and thank all the hard work that our Officers, Trustees, PERs and volunteers have put in to host activities out at the Lodge this fall/winter.   We continue to have fun events for our membership to participate in.  This month we have the traditional Tom and Jerry party
on December 9th, all members are invited.  The New Year will be no different with our Lodge hosting a dinner to recognize local enforcement, we will have a Super Bowl party, the Crab Feed, the Volunteer dinner, and installation.  All good reasons to come out, have some food, fun, and fellowship.
 Finally, our annual Hoop Shoot will be taking place on January 13th at the Hamilton Indoor Recreation Center.  Setup will start at 8 am with registration at 8:30 am.  Parks and Recreation has been very generous to post an announcement in their winter activities program, so we are hoping for a great turn out.  We need volunteers for set up, scoring, rebounding, and help at the registration table. If you would like to volunteer, you can contact me at Elks249youthactivities@gmail.com.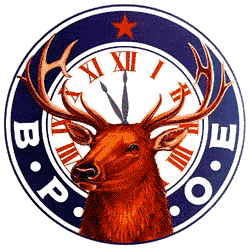 Enjoy your Holidays, Stay Safe , and Merry Christmas – Happy New Year.
 Fraternally, Corey Ray