The following is one of 5 first-person chronicles of our first 5 decades as a lodge, published in honor of our 50th anniversary in December of 1942.
________________________________________________________
THIRD DECADE
By Lee Allen & E. E. Wegner —
BPOE #249  Past Exalted Rulers
– written in 1942
From 1912 to 1921 the Lodge enjoyed its first real prosperity, notwihstanding that our first Temple had been built and paid for.  Membership had increased from less than 600 to nearly 1100, in spite of the fact we lost over 200 by the installation of the Lewiston and St. Maries lodges.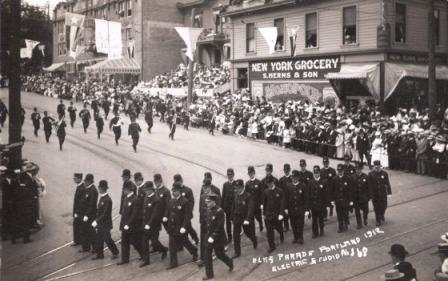 In 1912 at the Grand Lodge session at Portland, Oregon, the five Idaho lodges put on a show that attracted a great deal of attention.  Over $6000 was spend on this event, of which amount this lodge became liable for and finally paid about $4800.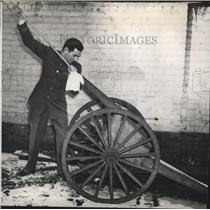 From 1913 to 1918, several classes of fawns, ranging from 10 to 39, were initiated, and at one ceremony 60 members from the Spokane Lodge came to take the leading part in the initiation and show outside.  "Dutch Jake" and his famous cannon: the noted Spokane male quartet, and our "Maud," the bucking mule, who gained fame at the Portland show, were prominent features.  By the way,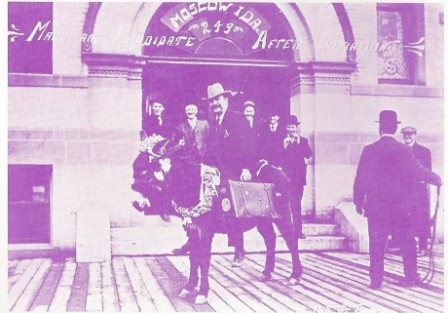 "Maud" cost the lodge some $400 at the Portland ceremony alone.
In 1918, the Temple had its first remodeling at a cost approximating $4500 and the membership increased nearly 200 as a result.  G. G. Pickett was largely responsible for this advancement.
Thirty-seven members served their country in the first World War.