Dutch Jake and His Cannon
from the Spokesman Review — 1915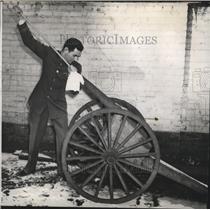 Dutch Jake Goetz, Spokane's hotel-saloon-gambling entrepreneur, got himself arrested in Moscow for "discharging firearms on Sunday within the city limits."
And not just any firearm. It was Dutch Jake's cannon, which he hauled down to Moscow to help celebrate the initiation rites of 20 new members of the Moscow Elks Club.
Dutch Jake, a well-known Elk, and 75 other Spokane Elks had spent the previous night helping the Moscow Elks perform the initiation ceremony, which lasted until midnight.
The Spokane delegation included the "Elks quartet and orchestra," who did much to entertain the 200-person Elks gathering.
The next day, Dutch Jake and the entire Spokane delegation – which he called his "German army" – marched through the streets of Moscow, creating "much amusement with his cannon, which was frequently discharged."
Not everyone was amused. At the railroad depot, a Moscow police officer, probably responding to complaints, showed up and arrested Dutch Jake, and, according to the story, the entire "German army."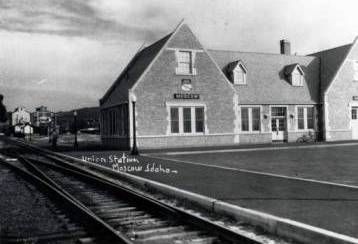 But they weren't under arrest for long. Police Chief Grant Robbins soon showed up and released Dutch Jake and his "army" and allowed them to depart for Spokane on the noon train.