**

SHOUT OUT !

**
Many members, members' spouses and friends help out our Lodge throughout the year with events, repairs, cleaning and decorating and we feel that they deserve some recognition.  We would like to start an article in your 249er that reserves a spot for thank yous.  If you know someone and/or have seen someone contribute their time and effort at the Lodge, please take a moment to send an e-mail to secretary@elks249.com or leave a note in the office or at the bar and we'll place it in the 249er.  These people help make our Lodge that much more special.  So… SHOUT OUT! to all of you who will participate.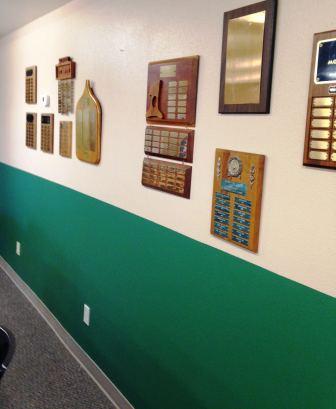 .
.. Barry Kees for taking time out of his busy schedule to lay the rubber base throughout the Members Lounge.  It ties the room together nicely and looks great.  We really appreciate him doing this! 
 … all of those who took the time to help make the Hoop Shoot a success.  It takes a lot of volunteers to put this annual event together and your help is greatly appreciated. 
… Jerry and Cheri Curtis and Mike Keating for their successful efforts in hosting the event for the Latah Credit Union  in January.    It sounds like we took in some applications for membership from this and will put on a repeat event for them next year.  
Great job!